Great idea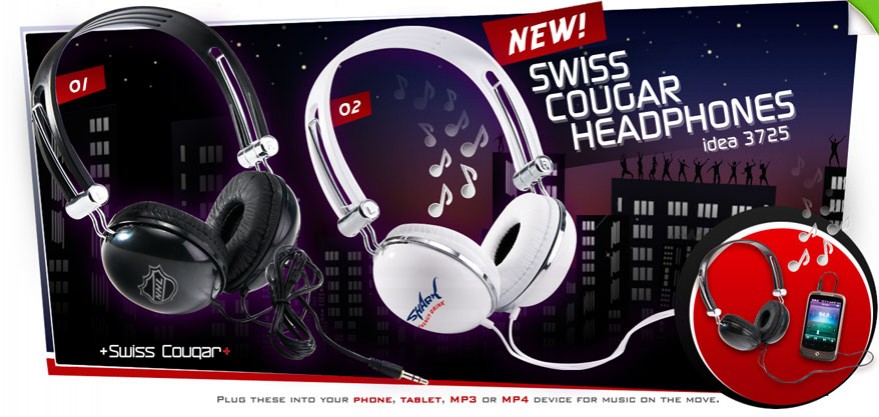 Swiss Cougar Headphones
Plug these Headphones into your Phone, Tablet, MP3 or MP4 device for music on the move.

top
ECOJUTE BAGS

top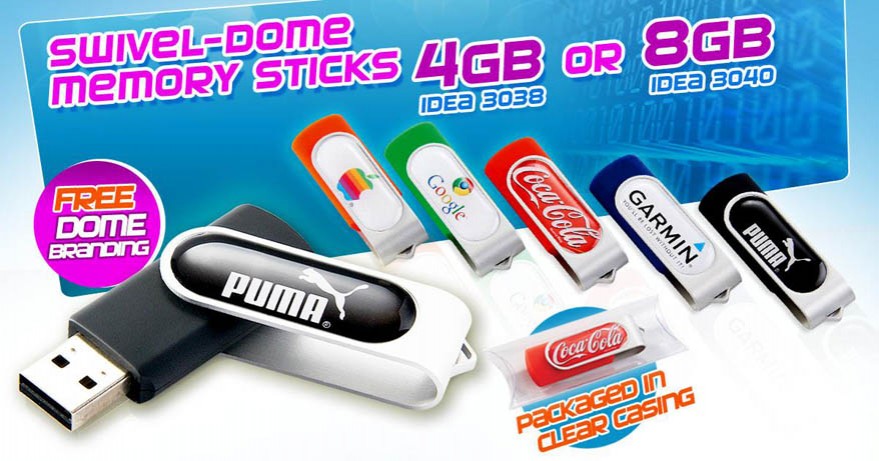 SWIVEL-DOME MEMORY STICKS
4GB ot 8GB Swivel-Dome Memory Sticks with FREE Dome Branding, packaged in a clear casing.

top
Stylus Pens
Both pens compatible with: iPad, iPhone, Samsung Galaxy S & BlackBerry.

top